Happy Birthday to me! Happy Birthday to The Jewish World! And Happy Birthday to the World!
It was Labor Day—how fitting! On Sept. 3, 1950, as my mother's doctor had a noon golf date, Frances Cohen accommodated his schedule by delivering me a little after 9 a.m.
The Jewish World came along 15 years later. Inspired by Jewish community leaders with the idea that a newspaper would strengthen the community, Sam Clevenson published its first issue for Rosh Hashanah 5716 on Sept. 23, 1965. He believed it would help unify the Jewish communities of Albany, Schenectady, Troy, and the surrounding area. After his passing in 2008, his children, Laurie and Jim, took the helm, packing the paper with more local news, adding a dynamic web site and weekly e-newsletter to expand the readership.
What's in the 'World'
The bi-weekly covers local religious events and a wide range of local, national, and international news that impacts and strengthens our Jewish community. It is also a valuable source for happenings in the world of art and culture. Over the years, I have clipped recipes, jotted down the names of books and movies, and have learned much about the world through a Jewish lens.
The recent rise of Jew-hating has made our local newspaper even more important. "For 54 years The Jewish Worldhas monitored perils to your existence," Jim Clevenson recently said. "We finger the foes of freedom, the nemeses of peace, while celebrating the successes of our crusaders for justice, black and white, Jewish and Gentile."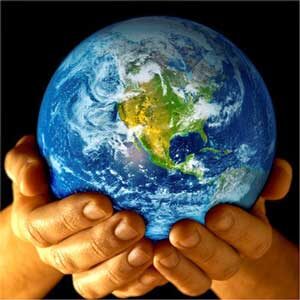 'There goes my heart'
While my husband, Larry, and I had been longtime subscribers and readers, my personal connection to The Jewish World began in 2013. While covering the Capital District Hadassah's special events banquet, I visited the office in Schenectady to speak to Jim Clevenson. In my pre-retirement life, I had worked in public relations as both a volunteer and as part of my job at the Capital District Educational Opportunity Center, a division of Hudson Valley Community College. Jim asked if I would be interested in writing news articles for the paper. I countered with an offer to write personal columns based on my many years as an upstate resident. My first article, "There Goes My Heart," was published Aug. 15, 2013. Laurie and Jim (and readers) must have liked it. Over the past seven years, I have published 148 articles in Sam Clevenson's brainchild.
Since Larry and I moved to Florida in 2015, I have expanded my horizons by becoming a regular contributor to the Heritage Florida Jewish News. My articles have been posted on numerous websites, the Jewish War Museum, Growing Bolder cancer survivors website, the US Pickleball Association, and most recently the Australian-based Jewish Women of Words (I have gone international!) I have compilations in two books, There Goes My Heart (2016) and Tikkun Olam: Stories of Repairing an Unkind World (2018). Two books are in the queue: Keep Calm and Bake Challah, a third collection of essays, and Fredyl's Stories, family stories that I co-wrote with my mother, Frances Cohen (Of Blessed Memory). My blog, theregoesmyheart.me, presents my stories as well as articles about my writing adventures.
My articles, books, and blog would not have been possible without the help and support of Laurie and Jim Clevenson. They have provided the space in the paper plus advice and guidance.
The lonely 'Zoom'
This month, The Jewish World and I also share our birthdays with the world. Rosh Hashanah 5781 begins on Friday, Sept. 18. Of course, the High Holy Days will be very different this year for most of us. Rather than meeting fellow congregants in our synagogues, we will be "Zooming." As the first day falls on Shabbos, Reform Jews will have to wait until the closing moments of Yom Kippur to hear the sound of the shofar over the Internet. Holiday meals will be lonely as most families are practicing social distancing. Fasting on the holiest day of the year will be made even more difficult when we are not sharing the experience.
But I will still celebrate. I will bake round challahs, roll matzoh balls and drop them in simmering chicken soup, and cook up my traditional chicken, roasted potatoes, and candied carrots. Larry and I will do a brachah over the wine asking for a sweet, better year ahead. After we have finished our Zoom service, I will pull out the most recent Jewish World and catch up on what is happening from the only local paper that focuses on Jewish news—what you need to know.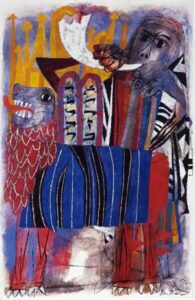 It's not just the virus
Before Corona-19 we were already a polarized nation crazed with resentment of blacks, Jews, and foreigners. Now we've heard echoes of 'The Jews have poisoned the wells'! The Jewish World promotes Jewish life and culture, and stands for Jewish traditions of rationality and love. We believe good people must stand together to encourage and facilitate light. This is our mission and duty as Jews.
What you can do
To celebrate The Jewish World's 55th birthday, I ask you to support the paper you are holding in your hands or reading on-line. Renew your subscription. The Clevensons shared with me that a new office staffer is managing the database, and non-payers may find their mailboxes a little emptier on every other Friday.
Give subscription gift certificates to your kids and friends! To carry on the Clevenson legacy call Cynthia Traynahan in the office, (518) 344-7018. She knows all the special discounts.
With Corona-19 disrupting most businesses, The Jewish World needs extra help: visit GoFundMe at gf.me/u/xunxx5.
I also request that you keep in touch with me! I love to hear from readers. E-mail me at shapcomp18@gmail.com , via my Facebook page at Marilyn Cohen Shapiro, Writer, or on Twitter at @shapiro_marilyn. Thank you!
The Jewish World, September 15, 2020